By improving your customer experience, we help you grow faster and earn more. Here's what some of our clients have to say about us.
SAP is the market leader in enterprise application software. They're helping companies of all sizes and in all industries run better by redefining ERP and creating networks of intelligent enterprises that provide transparency, resiliency, and sustainability across supply chains. Their end-to-end suite of applications and services enables their customers to operate profitably, adapt continuously, and make a difference worldwide.
I'm very proud to work with FrodX—a professional, successful, and dedicated SAP partner not only on the local market, but also at the regional level—with whom we're developing our long-term strategy.
The users of SAP solutions are also extremely satisfied with FrodX, whose staff keep up-to-date with the changing consumer habits and other changes on the market, and update all the required approaches and processes accordingly. Its holistic B2B approach, which covers business consulting, implementing cutting-edge technologies, and, if needed, its marketing agency services, is what our customers value the most.
Simply put: they speak the same language as our users and focus on generating clear business value, which guarantees incredible success and extremely satisfied customers in our markets!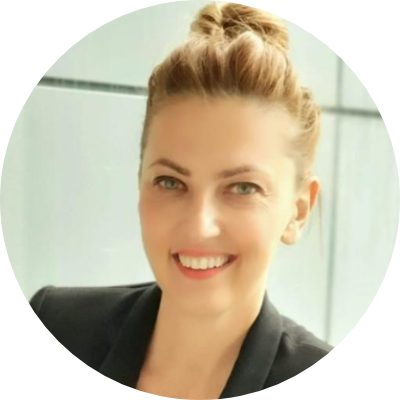 Anita Lacmanović
Head of SAP Customer Experience,
SAP Southeast Europe
Leanpay provides easy installment payments at the Point of Sale of different e-commerce platforms and online shops. Founded in 2017, the Slovenian fintech is quickly establishing itself as an important player on the BNPL market and is currently used in over 400 online stores in Slovenia and Croatia.
We've had a great working relationship with FrodX ever since Leanpay's inception. Today we're a well-established partner to most Slovenian retailers, and FrodX has played a vital role in shaping the value of our services for both our clients and their customers.
FrodX's goal is simple: don't create just a satisfied customer, create a loyal customer. Many consulting firms provide good recommendations and strategies, but only a few can also properly and effectively implement them. FrodX provides the whole package. It offers a comprehensive end-to-end service, which helps us create and maintain customer satisfaction and loyalty.
The integration of the SAP marketing solution, suitable implementation and setting of the tool, and campaign planning and management are only some of their top-end services that helped us build and expand our network of loyal customers in Slovenia.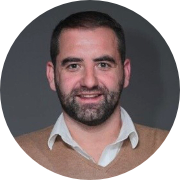 Miša Živić
CEO & Co-Founder of Leanpay
For more than 80 years, the VELUX Group has created better indoor environments by bringing daylight and fresh air into homes and other buildings all over the world. The VELUX Group was founded in Denmark and is today an international company with a presence in more than 36 countries.
Marketing automatization implementation was something completely new for our company. Thanks to FrodX the whole implementation process was smooth, their guidance and project management were excellent, and they made sure that our whole team reached a common understanding of the tool.
Tool implementation was only the start of our co-operation. They are available for all our questions on daily basis, proactively advising improvements, and carry through and follow up all our agreements which is very important to us.
In our daily routine we sometimes move focus away from HubSpot, but they kindly remind us to use it to our own advantage. The FrodX team always seeks out-of-the-box solutions and all I can say is: »FrodX, keep up the good work!«

Katja Ličen Pajenk
Marketing, VELUX Slovenia d.o.o
You can also be among our long list of happy customers
We constantly test, adapt, and upgrade all our solutions. If necessary, we replace them with new ones. The customer experience keeps changing, and the solutions that work today may prove less suitable tomorrow. So, what you can expect from working with us is a long-term partnership for growth.